20 Year home loan rates
Home > Programs > Fixed Rate > 20 Year Mortgage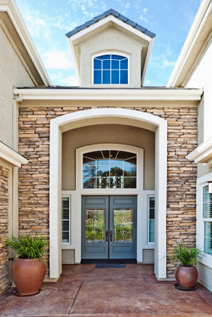 20 year home loans can be the perfect product for consumers not wishing to stretch their mortgages all the way out to 30 years and who are not 100% sure that they can afford the payments of a 15 year or 10 year mortgage. Most 20 year mortgages do not have pre-payment penalties meaning you could essentially shorten your term to 15 years by making additional principle payments each month (ask your loan consultant if there are any pre-payment penalties associated with the loans you are considering). 20 year home loans land in the middle ground between the added interest of a 30 year loan and the additional payment weight of a 15 year loan.
Another reason many people consider 20 year mortgages is because they are already years into a 30 year mortgage when they decide to refinance and they do not want to go back to the beginning stages of the amortization schedule of a 30 year loan where a huge portion of their monthly payment is dedicated to paying interest. We can help you weigh your options and guide you through the 20 year home loan process. Call us today for a free rate quote and consultation.
Dial 800-316-9508 to request current 20 year mortgage rates.
Request 20 year home loan pricing using the Mortgage Rate Quote Form on this page.
Tips for Shopping for a 20 Year Home Loan:
Ask for the difference in payments between 30 year, 20 year, and 15 year loans. Then, ask about the interest saved over the life of the loan.
Verify whether the loan has any pre-payment penalties.
Request a Good Faith Estimate and Truth-In-Lending Statement so that you can better compare competing offers.
Do your homework and make sure that the lenders and brokers that you are speaking with have a good record with the Better Business Bureau and are in solid standing with their regulators.
Share this article
Related Posts