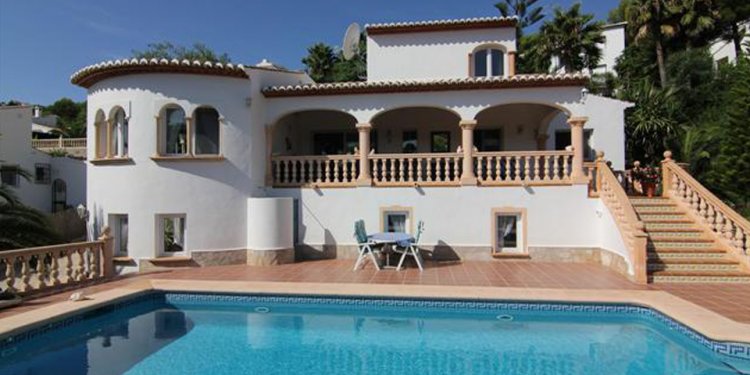 International Mortgages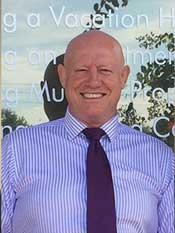 International Mortgage Associates is a licensed Mortgage Brokerage located in prestigious offices in Kissimmee, just outside Orlando, Florida. Formed by a Director who has nearly 30 years experience in UK Financial Services and International Mortgage Broking and over 10 years experience in the Florida property and Mortgage Market.
We are ideally placed to guide US and International clients through the mortgage maze, wherever you choose to buy, but particularly in Florida, the Caribbean and UK.
Our mission is to build a dedicated, compliant mortgage team that can provide innovative International mortgage solutions and unsurpassed client service.
We are equipped to provide high quality mortgage advice for US and International clients. Whilst we cover our 'prime' markets, we also like a challenge, so if you want to buy in another area of the world, let us know and we will use our experience and contacts to source a solution to you.
John Brock-Edgar DIP FPS
I have been in UK Financial Services in the retail sector for nearly 30 years. I initially held employed positions within many of the leading UK Banks and progressed to Regional Manager level.
In 1995 I became an Independent Financial Adviser and International Mortgage Broker, before forming Equus IFM Ltd in 1998 with four partners. Built on a foundation of good cost control and compliant processes we have built the business to employ circa 65 people by 2013. Between 1998 and 2011 I was the Director of the International Mortgage Division.
My wife and I bought our first property in Florida in 2003 and despite nearly 30 years experience in UK and International Mortgages, I found the buying and mortgage processes difficult to understand. When I sold and bought another property in Florida in 2007, the position hadn't changed, so I made a decision to try and help International Clients understand these processes better. I became a qualified and regulated Loan Originator (Broker) in the State of Florida in 2007 and have been helping US and International clients with the buying and mortgage process since then.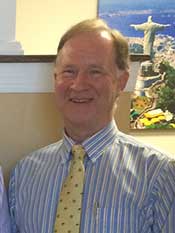 On a personal level, I am a family man, married to Gaynor since 1993. We have three great boys, Roman (born 2000), Judd (born 2003) and Finn (born 2006). We all enjoy a wide range of sports although having played rugby for 35 years, rugby is my passion.
Graham Aistrop
Graham Aistrop was a lawyer in South Yorkshire, England for 20 years before moving to Florida to live and work and change career to become involved in international financing. He became a joint owner in a small wholesale mortgage company in Kissimmee specializing exclusively in foreign national mortgages, and his company was responsible for financing loan applications received from mortgage brokers from around much of Florida.
Through in-house underwriting, the company was able to offer a quick and efficient service for the real estate community. He was also responsible for preparing closing packages for the closing agents, and negotiating and selling the company's closed loans in the secondary market on Wall Street.
Graham Aistrop has given seminars and workshops relating to international financing for Realtors and international trade shows throughout central Florida over the last 10 years and has closed loans for citizens from every continent in the world.
Financing a vacation property through a U S mortgage is a serious consideration for overseas buyers and the conveyancing system is far different to many other countries. There are considerations of asset protection, tax benefits and building U S credit through having a U S mortgage. Anyone thinking of buying a property in Florida and is unsure of the implications of having a U S mortgage should feel free to contact Graham, without obligation, for free advice on the US mortgage process (001) 407 486 1636 or
When not at the closing table, Graham can be found on the many golf courses of Central Florida and is the proud father of 2 beautiful daughters, once of whom is a Realtor in the Kissimmee area and the other is in the student marketing department of Sony Music in Maddison Ave., Manhattan, New York.
Ben Attwood
Ben graduated from Keele University in the UK in 1999 with an LLB in Law and International History.
After attending Chester College of Law, he practiced as a solicitor in the UK for 12 years specializing in Family Law and Property Law. He frequently gave seminars and had articles published on his specialist area matrimonial finances.
In 2012, he moved to Florida in order to enjoy the glorious Florida weather and to offer his family a better quality of life.
Ben has ably transferred his ability to analyze complex business and personal financial information to the world of international mortgages.
Ben is extremely professional, organized and efficient. His clients comment on his exceptionally easy going nature and how much he is able to put them at ease and explain complex matters to them. Having had first hand experience of moving to Florida, buying a business, a house and obtaining his own mortgage, Ben is well placed to assist you make sense of what can be, otherwise, a very daunting exercise.
Away from the office, Ben is extremely sporty. He plays any sport with a ball and is keen to explore many of the wide ranging sports that Florida has to offer. His golf handicap has improved since moving to Florida!
Call Ben @ 407-516-5229 or
Jim Mergenthaler
Born and raised in a rural farm town in upstate New York Jim moved to Florida in 1999.
While attending college in Orlando, Jim worked in the entertainment industry on everything from Universal's Spiderman to a knight on horseback at Kissimmee's Medieval Times. He started his career in the financial industry in mortgage origination and processing with JPMorgan Chase. Two years later he was hired as loan manager for a large local real estate firm in the Four Corners area and quickly found the skills and desire to excel in international finance. In early 2004 Jim branched out to create his own mortgage brokerage business catering specifically to international investors and niche loan products.
Over a decade later, Jim has now joined the amazing team at International Mortgage Associates to continue to build on his experience and help people from all over the world live the American dream.
Share this article
Related Posts