Home Loans Government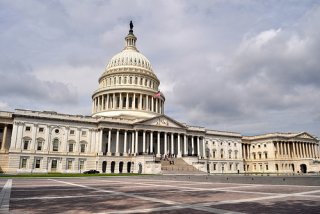 There's been a lot of confusion and uncertainty about how a government shutdown will affect VA home loans. To help clarify, the VA released a bulletin to provide guidance to lenders and others, and it would seem to be good news for veterans, service members and military families nationwide.
Here's how the Department of Veterans Affairs addressed the question:
The VA Home Loan Guaranty Program will continue to function as normal in the event of a government shutdown.
VA Loan Program
That's about as succinct as you'll ever see in a VA circular, as the bulletins are called. The VA has identified the home loan program as a function that needs to continue operations despite a lapse in appropriations. During the last government shutdown, in the mid-1990s, political gridlock led to delays with the VA appraisal process and obtaining Certificates of Eligibility.
Nearly two decades later, the VA is now telling lenders to continue on as normal despite the failure to pass a spending measure. Lenders will still be able to order appraisals, obtain a borrower's Certificate of Eligibility, submit the VA Funding Fee and more.
Still, it's important to make clear that while the overall Loan Guaranty program will continue as normal, some parts of the mortgage lending process could potentially be interrupted, and that's regardless of whether you're pursuing a VA loan, a FHA loan or conventional financing. For example, lenders may experience some difficulties or delays in obtaining tax records from the IRS or with appraisals in more rural parts of the country.
Whether you're just now trying to start the loan process or you're nearing closing, be sure to address any specific questions you have with your VA loan specialist.
Additional VA Services
The Loan Guaranty program is one of many programs and services the VA says will not be impacted by a shutdown. Other key ones include:
VA medical facilities and clinics
Readjustment counseling services
Interments in national cemeteries
My HealtheVet
Insurance processing
Veterans Crisis Line
The processing and payment of claims in the compensation, education, pension and vocational rehabilitation programs would continue through late October. If the shutdown wears on, these payments would be halted once the available funding is gone.
Meanwhile, there are certainly programs and services that will be impacted by a shutdown. Some of those include:
Decisions on claims appeals would be put on hold
Vocational rehabilitation and education counseling will be limited
The Veterans Benefits Administration couldn't pay claims processors overtime
Share this article
FAQ
How to get the best mortgage rates - Quora
I agree with Michael Cheng. If you have a great credit score, stable, verifiable income, verifiable cash on hand or assets, you are a dream client. By comparison shopping, you will be able to obtain a Loan Estimate from at least three different types of lenders: Talk with the mortgage department of where you currently bank. You already have a banking relationship with them. This is a good place to start. Next, apply with a local, licensed non-bank mortgage lender. Somebody located in the town in which you live. Last, apply with a local mortgage broker.
Related Posts