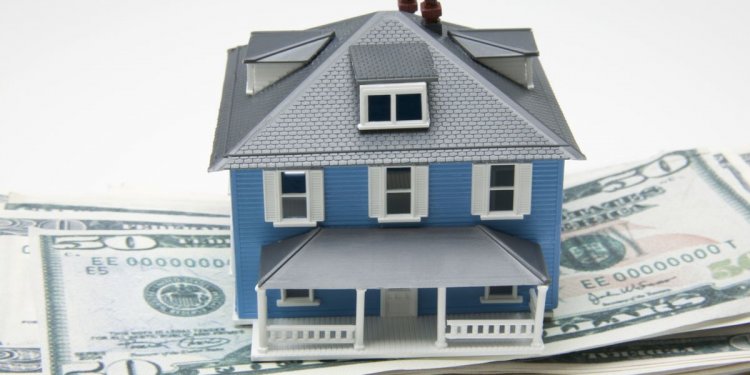 New mortgage Program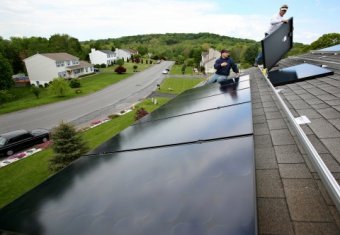 Want to put solar panels on your roof — owning them outright rather than leasing from some third-party company? A new program that has just hit the market could help make that happen. And because it uses long-term mortgage money, the interest rates are similar to those on a regular home loan — currently less than 4 percent if you've got good credit.
Equally important, you can pocket the generous 30 percent federal investment tax credit that's available for owners who buy solar panels, a benefit you can't use if you lease them. By purchasing, you can also add demonstrable equity value to your home, save on utility bills and avoid the hassles and potential buyer objections to taking over your payments on leased panels when you sell your home.
The new program, known as the HomeStyle Energy Mortgage, comes from giant investor Fannie Mae. It's useful for far more than solar panels, too.
Say you're buying or refinancing a house and you see the need for energy-saving renovations. Maybe you want to add insulation, install water-conserving toilets, replace the HVAC system and get rid of leaky old windows and doors.
Rather than having to pay for these upgrades out of pocket or borrow at unfavorable interest rates, you can essentially roll them into a new mortgage. In recognition of the value being added to the property by cutting utility bills for the long term, participating lenders will let you borrow more than on a standard mortgage.
There are some special requirements and limitations, of course: Owners can borrow no more than 15 percent of the as-completed appraised value of the home for energy upgrades. The portion of the loan amount designated for these improvements must be placed into an escrow account overseen by the lender. Appraisers must also determine the as-completed, enhanced valuation of the property to be expected after the improvements and verify that they were indeed completed. For upgrades costing more than $3, 500 in total, an energy efficiency analysis is required, such as a HERS (Home Energy Rating Systems) report.
HomeStyle Energy loans can also be used to pay off existing energy-related debts, such as credit card balances, home equity credit lines and PACE (Property Assessed Clean Energy) liens, which are popular in some parts of the country and are tied to local property tax assessments.
Share this article
Related Posts