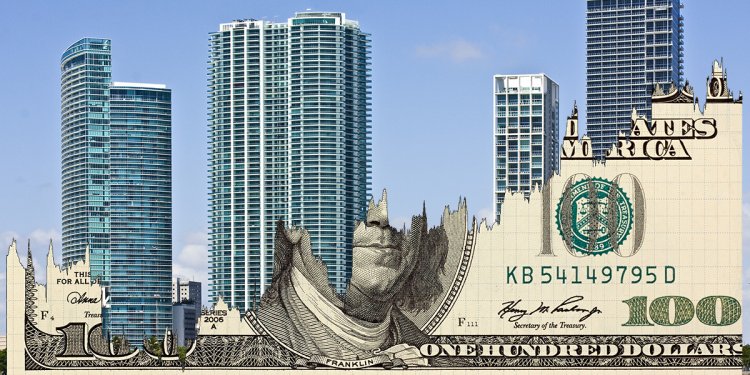 New Mortgage Loan Programs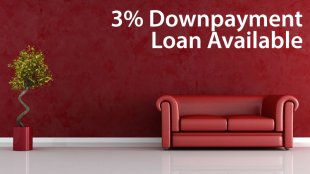 Conventional 97
The Conventional 97 is a low down payment mortgage program which allows first-time home buyers and repeat buyers to make down payments of just 3% against a home's purchase price. The Conventional 97 can be used for primary residences where the mortgage loan size does not exceed the national conforming loan limit of $417, 000.
The "3% Down Mortgage" From Fannie Mae
For buyers looking for a low-downpayment mortgage option that's not backed by the FHA, Fannie Mae has two options - the HomeReady™ mortgage and the Conventional 97.
HomeReady™ is limited to certain low-income census tracts; and areas with high minority concentrations. By contrast, Conventional 97 is available for use everywhere.
The Conventional 97 program is meant to help home buyers who might other qualify for a loan but lack the resources - or the desire - to make a five percent downpayment or more.
The 97% LTV Mortgage And Other Low-Downpayment And No-Downpayment Mortgage Options
With the introduction of the Conventional 97 home loan, the U.S. government is making it easier for potential buyers to become homeowners.
Fannie Mae and Freddie Mac join the FHA, VA, and USDA in offering low-downpayment loans to buyers nationwide.
The Conventional 97's aggressive terms have helped it to grab marketshare from the FHA loan, which is another low-downpayment option available in today's market.
FHA loans require downpayments of 3.5% and home buyers with less-than-perfect credit may find FHA loans to be more cost-effective than the Conventional 97. Especially because FHA mortgage rates are typically 25 basis points (0.25%) below rates for a comparable conventional loan.
Borrowers with better-than-average credit scores, though, typically save by using the Conventional 97.
VA loans are another popular comparison product for the Conventional 97.
Available to veterans and active members of the military, VA loans allow for 100% financing and never require borrowers to pay mortgage insurance.
VA mortgage rates are typically 25 basis points (0.25%) below rates for a comparable conventional loan and VA loans are backed by the Department of Veterans Affairs.
USDA loans are a third comparison option.
USDA loans offer very low rates and allow for 100% financing. They also require just a small mortgage insurance premium as compared to other low- and no-downpayment loans.
Today's home buyer has plenty of financing options.
Is the Conventional 97 loan the same program as HomeReady™?
No, the Conventional 97 is available to everyone. HomeReady™ is only available in low-income census tracts, to low-income borrowers, in areas of high minority concentration, and in regions declared a disaster area.
Can first-time buyers use the Conventional 97 program to purchase a home?
Yes. The 97 percent program can be used by first-time buyers. It can also be used by repeat buyers.
What is the definition of a "first-time home buyer"?
A first-time home buyer is defined as a person who has not owned a home in the last three years. If you previously owned a home, but have not owned a home since three years ago, you are considered to be a "first-time home buyer".
Is the Conventional 97 the same as the MyCommunityMortgage® program?
No, MyCommunityMortgage® is a different program. That program is aimed at certain members of the community including teachers and firefighters; and which may offer more flexible underwriting standards than a traditional mortgage program.
Are downpayments larger than 3% allowed with the 97% LTV program?
Yes, there is no limit to the size of your downpayment with the Conventional 97. With a downpayment of five percent or more, though, you will no longer be using the Conventional 97.
Is the low-downpayment mortgage program via Fannie Mae and Freddie Mac better than a FHA loan?
There is no "best" low-downpayment mortgage program. What's best for one home buyer may not be what's best for another. Each program has its benefits.
What mortgage products are available via the Conventional 97 mortgage program?
The Conventional 97 mortgage program allows mortgage applicants to use the 30-year fixed rate mortgage only. 15-year and 20-year fixed rate mortgages are not available; nor are fixed-rate loans of other terms and ARMs.
Share this article
FAQ
What happens when the Federal Reserve buys mortgage-backed securities? - Quora
How difficult is it to buy mortgage backed securities?
Related Posts