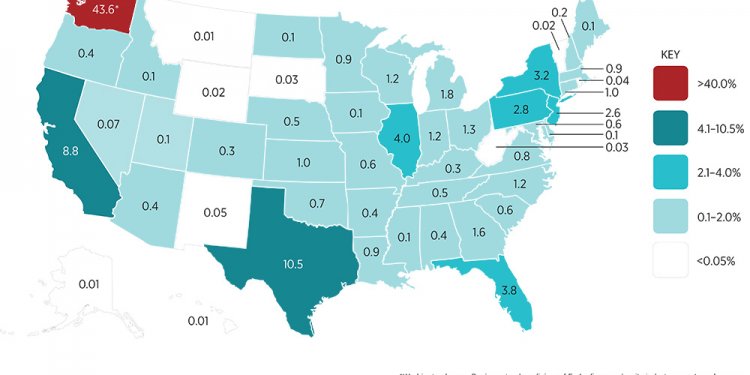 Mortgages for Foreign nationals
AltQM™ Mortgage Flexibility
There are many underserved borrowers who struggle to qualify for a mortgage with traditional documentation also called a qualified mortgage (QM). Borrowers simply require more flexibility, an alternative – we call it AltQM™.
Highlights for all AltQM™ Programs:
Max cash out $1, 500, 000
Credit scores as low as 680
Loan amounts up to $3 million
Minimum loan amount $100, 000
15 and 30 year Fixed Available
5/1, 7/1, 10/1 LIBOR ARM
AltQM™ Alternative Documentation
OPTION 1 Qualifying for Self-Employed
Self-Employed Borrowers* using Bank Statements with or without Asset Amortization
One borrower must be self-employed and may have a W-2 co-borrower


*A borrower with a 25% or greater ownership interest in a business is considered self-employed
OPTION 2 Qualifying with High Net Worth
Borrowers are qualified based on verified liquid assets

Foreign Nationals allowed
AltQM™ Agency Plus (less restrictions, more flexibility)
For Foreign Nationals, high balance loan amounts and multiple property ownership (10+)
Condominiums Allowed

Interest Only Available for all ARMs**
For professional real estate investors with qualifying based on property cash flow
Unlimited number of properties financed through other lenders
**No Interest Only in Illinois. No AltQM™ in Ohio

© 2016 Impac Mortgage Corp., Corporate Office located at 19500 Jamboree Rd., Irvine, CA 92612, 800-597-4101. NMLS #128231, AL #MC20787; AK #AK128231 AZ #BK-0910550; California Licensed by the Department of Business Oversight, under the California Residential Mortgage Lending Act #4131083; Colorado Regulated by the Division of Real Estate; Georgia Residential Mortgage #23673; Illinois Residential Mortgage Licensee; Kansas Mortgage Company License #MC.0025417; Licensed by the Mississippi Department of Banking and Consumer Finance; Nevada 2831 St. Rose Parkway, Suite 215, Henderson, NV 89052 702-589-4637; Licensed by the New Hampshire Banking Department; Licensed by the N.J. Department of Banking and Insurance; Impac Mortgage Corp. dba Excel Mortgage - NY Licensed Mortgage Banker—NYS Department of Financial Services; Ohio Mortgage Broker Act Mortgage Banker Exemption #MBMB.850196.000; OR #ML5014; PA #46178; Licensed by the Virginia State Corporation Commission #MC-5526; and WA #CL-128231. All applications are subject to underwriting guidelines and approval. Not all programs available in all areas. Other restrictions may apply. Also doing business in AR, CT, DC, FL, HI, ID, IN, IA, KY, LA, MD, MI, MN, MO, MT, NE, NC, ND, NM, OK, SC, SD, TN, TX, UT, VT, WV, and WI. NMLS Consumer Access - Equal Housing Lender
*Impac Mortgage Corp. is not licensed to conduct business in the following states: DE, MA, ME, RI and WY.
Website authorization by New York State Department of Financial Services is pending. Until this website is authorized, no mortgage loan applications for properties located in New York will be accepted through this site.
Reminder: Loan applications or inquiries will be addressed by Impac Mortgage Corp.'s CashCall Mortgage division.
Share this article
FAQ
What US banks offer foreign national mortgages? - Quora
Find a local, licensed loan originator who works for a non-depository mortgage lender OR a mortgage broker. Either of these entities (and not a bank) will be able to help you locate a lender willing to lend. You do not have to be a U.S. citizen to obtain a mortgage in the U.S. Here's another trick. The industry uses this website as a way to shop and see what lenders have to offer their customers:
Related Posts