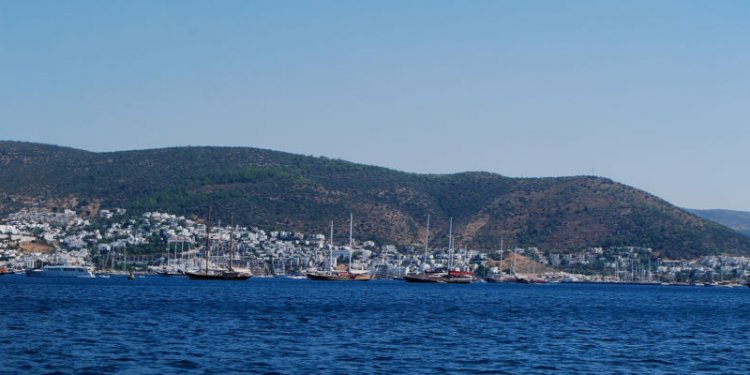 Mortgage for foreigners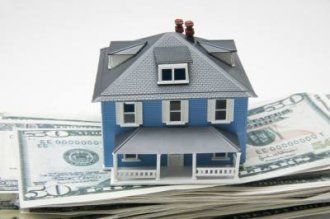 There are two types of mortgages for foreigners, for non residents and for foreign residents.
Mortgages for non residents are a type of mortgage which are granted by financial institutions in Spain to foreigners, or Spaniards whose tax residence is outside of the country. Moreover, the economic documentation requested for non resident citizens is usually specific to their country of origin. Presenting original documentation in person is required, as well as notarized signatures. However, the financial institution can agree to receive some scanned documentation through e-mail.
Generally, banks do not provide funding to non-residents above 70 % or even 60 % of the property value.
Mortgages for foreign residents are normal mortgages, whether it is to purchase a first or second home. The procedures are the same as if you were a spanish citizen, because the only difference between a foreign resident and a non resident is that the foreign resident pays taxes in Spain.
Usual documents required
Some of these documents can vary depending on the bank. However, they are vital documents when soliciting a mortgage. They are the following:
Identification: ID card, passport and/or residency card
Work permit (if working in Spain)
Letter of the bank of origin
Proof of other income or revenue
Most recent income tax statement.
Bank Statement of the last months.
Earnest money contract (if available) or the deed of sale and themortgage (if we seek a subrogation or debt consolidation), and areceipt of IBI (Real Property Tax)
Scriptures of all owned properties
Last paid receipts of our loans
Rental contract and the latest receipts if living in a rented house
BBVA
BBVA was established in 1857, and has already a hundred year old activities abroad. Currently, BBVA is one of the strongest banks in Spain, and one of the benchmark entities in the international financial industry.
Through an interview with a BBVA employee, we could conclude that BBVA does not hand out mortgages to non-residents. However, they do hand out mortgages to foreign residents with certain conditions.
"First of all, the individual must open an account with us, and for that, there are four main documents required, which are the residency, a certificate of original residency, a certificate of non residency in Spain and a Passport" explained the employee.
After this process, the foreign resident must ask for a loan or a mortgage from the bank. Then BBVA will ask for a certain amount of documents depending on the nationality, some of which are a bank balance from the foreign account and proof of the income origins. Afterwards, the bank will analyze the case and decide to give the mortgage or not.
The bank studies each case individually, since each one is different and particular, due to this, there aren't any exact steps to be taken.
Banco Popular
Banco Popular is the sixth-largest Spanish bank in terms of assets. This financial institution is mostly focused on retail banking, since almost 90% of its revenue comes from this activity. Banco Popular also operates abroad with two foreign entities, Banco Popular Portugal and Totalbank in Florida (both wholly-owned), and other banks and financial services firms.
In their website, it states that both types of mortgages, for non residents and foreign residents, are available.
Mortgages for foreign residents are offered with optimal conditions and a financing of up to 70% of the property value. Moreover, thanks to exclusive agreements signed by Banco Popular and important financial institution in Ecuador, Morocco and Dominican Republic, you can buy a house from Spain with excellent conditions if you are a native of these countries.
In the case of non residents, the bank is willing to help out with all paperwork required for the purchase of a home in Spain. They offer a mortgage with a 20 year term and a financing of up to 70 % of the appraised value. Take note that the client is required to hand in a letter of the bank of origin.
CitiBank
After 95 years of experience, Citibank opens its first office in Spain in 1917. Currently, it counts with a wide network of branches, agents and financial investment centers in Spain. They serve over 1, 300, 000 consumer banking customers and are among the top three in all products of corporate and investment banking.
During the interview with a CitiBank employee, it was explained that since 2008, this bank has not handed out any type of loans or mortgages, due to the economical crisis in Spain.
Barclays Bank
Barclays expanded to Spain in 1974. The bank has actively contributed to the development of banking business in Spain for four decades. It is a well regarded brand with a long history of being the first foreign bank in Spain to provide a wide range of financial products and services both in retail or private banking and wholesale banking. Currently, they hold a unique position in the Spanish market.
You can solicit a mortgage for foreign residents in this bank. The percentage of funding cannot exceed 80% of the appraised value, and the amount approved may depend on the income level of the client, type of property being purchased, type of nationality and guarantees.They also offer help from their expert staff on property purchasing.
Santander
Santander was created on 15th of May 1857. It has become one of the most valuable brands in the world and it is the fourth most important brand in the financial sector, according to the rankings of Brand Finance. Its unique international positioning makes Santander differentiate itself from other banks. Presently, they have taken over some Spanish banks such as Banesto and Banif.
As shown in their website, they offer both mortgages, for foreign residents or for non residents.
For foreign residents, they offer financing of up to maximum 70% of the purchase value/ appraised value (whichever is lower) and with a 25 year term. The contract has a possibility of deficiency during the first year.
For non-residents, the bank has to have direct contact with the client to explain details on financing conditions, since each client's case is different. Lloyds Bank
Lloyds Bank is a franchise specialized in non-resident retail banking. Since the 8th of July 2013, it has become a part of Banco Sabadell, which is now responsible for Lloyds Bank's retail and commercial banking business in Spain.
They offer a mortgage for foreign residents and for non residents. Its main features are a monthly rate review, competitive rates, financing of up to 80% of the purchase value/ appraised value (whichever is lower) for the first property and up to 70% for the second property, special conditions for the purchase of their properties and with a 30 year term.
Share this article
FAQ
How to get the best mortgage rates - Quora
I agree with Michael Cheng. If you have a great credit score, stable, verifiable income, verifiable cash on hand or assets, you are a dream client. By comparison shopping, you will be able to obtain a Loan Estimate from at least three different types of lenders: Talk with the mortgage department of where you currently bank. You already have a banking relationship with them. This is a good place to start. Next, apply with a local, licensed non-bank mortgage lender. Somebody located in the town in which you live. Last, apply with a local mortgage broker.
Related Posts