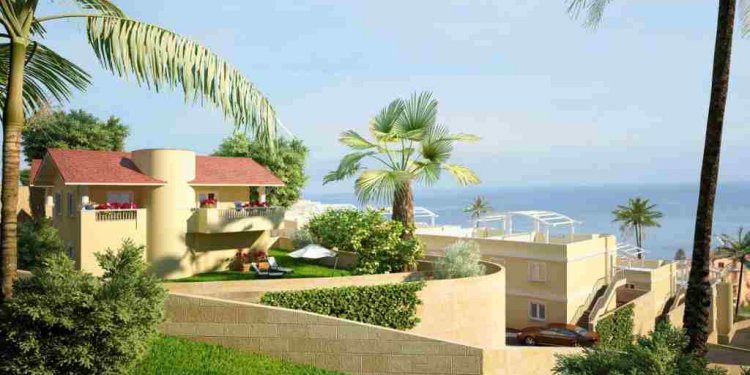 Mortgages for overseas property
Buying property is not a process to be rushed. You need time to research the market as a whole and your particular destination of choice. You should also spend time researching the companies in the market place - using the right professionals will save you time, money and stress. Investing time and being prepared to spend money on good service providers at the beginning of the process will save you a lot of hassle later and potentially avoid expensive mistakes.
1. Use an Independent lawyer
No matter what anybody tells you, no matter how easy it all seems and no matter how lovely the agent seems, ALWAYS use an independent lawyer to represent you throughout the purchase of your property overseas.
It is the lawyer's job to protect you and inform you.
You will need to pay the lawyer a fee - accept that as part of your purchase costs. This is not an area in which to keep costs down.
The definition of "independent" is that the lawyer represents you and only you.
2. Do the numbers
Make sure you know your budget before you start looking at properties - this should include at least a provisional mortgage offer if you're borrowing money.
Don't then be tempted to buy more properties than you can afford (particularly on off-plan properties) hoping to sell the extra properties before completion unless you fully understand the risks as well as the rewards (see point 5).
If borrowing money, your repayments will stretch over several years, years in which lending criteria and borrowing costs may change. Discuss the long term repayment with a financial specialist before proceeding.
3. Beware exchange rate movements
The rates do not need to move substantially to affect the value of your purchase. When you start looking, £100, 000 may buy you a certain property - a 10% drop in the value of the £ against the Euro, for example, may then put that property out of your budget. If you've already signed contracts to buy, this could cause you a problem. Speak to specialists in this area and secure your rate of exchange early.
The rate fluctuations will also affect the costs of mortgages (if you raise the mortgage overseas and earn your income at home). Again, speak to a foreign exchange specialist to highlight the risks and to take appropriate action.
4. Use professional agents and developers
There are few, if any, guarantees when buying property, at home or overseas. Using an independent lawyer (see point 1) significantly reduces the risks you take on an overseas property purchase and employing a professional agent or buying from a professional developer will also help you.
Ask lots of questions. 3 year old children are known for asking lots of questions (why? why? why?) and you should follow their lead when talking to agents about a purchase. Initially, focus questions on the company itself, not the properties for sale. Dig around for details on the founders of the company and the track record of the company. Ask for client testimonials (real ones) and make sure you find out in detail exactly what service they offer. Don't just take their word for it - ask for details on their service in writing, preferably in the form of some type of "Terms of Business".
5. Remember the risk to reward ratio
If you are buying property overseas as an investment (as many people have done in recent years), you need to bear in mind that big returns may come with significant risks. Be careful to assess the possible downsides to an investment property as well as the enticing investment numbers that could be achieved if all goes to plan.
Take your time and follow these tips and there is no reason why you'll be taking any more risk buying overseas than you do at home.
All about the AIPP
By promoting the highest standards of professionalism in the overseas property industry, the Association of International Property Professionals (AIPP) has been set up to provide the consumer with confidence, and the industry professionals with a united voice.
The AIPP is a non-profit organisation whose sole aim is to improve the standards of professionalism in the international property market, helping the industry and the public.
AIPP Members have voluntarily signed up to follow the AIPP Code of Conduct, a code established to help consumers by showing where they will find professional companies who abide by a strict Disciplinary Procedure. Members must act with honesty, transparency and integrity in all their dealings with the public and with the industry.
The AIPP membership applies only to Rightmove Overseas and does not automatically cover the companies advertised on the Rightmove Overseas website.
Share this article
Related Posts