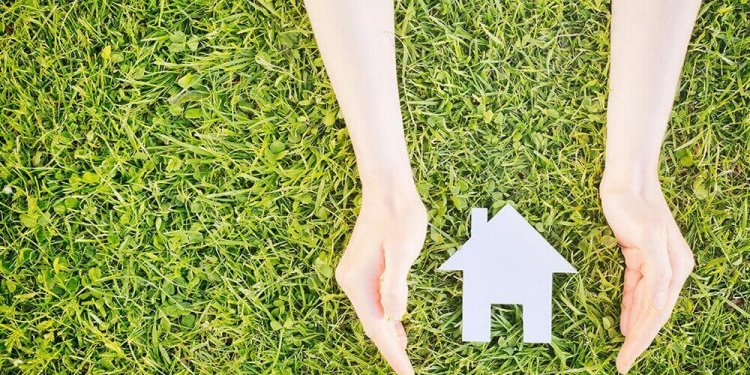 Types of Housing loans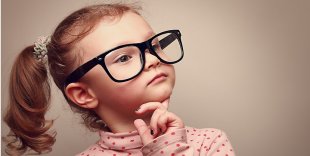 Have you just purchased a home or commercial office and are wondering what type of mortgage financing plans are available? Let's take a look more in details of the various types of mortgage loans available in Singapore:
1. Fixed Rate Mortgages
Your home loan plan is fixed for a certain period of time, from 1-5 years. Current financing interest rates packages hover between 1 percent plus depending on the timeline that you fixed your home loan / mortgages. Fixed rate packages offers you the interest rate certainty that you know you would be paying this fixed amount of monthly instalment every month regardless of the interest rate fluctuations and movements and offers you predictability and stability in monthly instalment with drawbacks of lesser flexibility in partial or full redemption of your home loan / mortgages as you would be typically be locked in for the tenor that your interest rates are fixed.
In recent years, some banks have allowed for the wavier of full redemption penalties within the lock in period if the redemption is due to the sale of the property.
2. Sibor Pegged Mortgages
SIBOR stands for the Singapore Interbank Borrowing Offer Rate and is a transparent interbank borrowing rate that allows consumers to know exactly what the interbank market interest rate is and the interbank cost of borrowing. The rate is publicly available in Business Times, Teletext and the web.
The Sibor rate comes in tenor terms of 1/3/6/12 months with most banks in Singapore offering home loan / mortgages in either the 1 month or 3 months tenor. A longer term tenor typically comes with a higher interest rate. Some banks may allow for free switching between the varying tenors of Sibor while some would impose a small administrative fee to cover its administrative cost. The banks typically charged a certain spread above the prevailing Sibor Rate for the Home loan /mortgage financing plan, example SIbor + 1%.
3. SOR Pegged Mortgages
SOR stands for Swap Offer Rate. I'm going to spare you the financial jargon or theoretical textbook definition for it. The Swap Offer Rate is a US dollar funding mechanism and as the name "swap" suggest, in layman terms, it basically implies the swapping of SGD funds for USD dollar funding at a certain cost (which is the SOR rate) for a certain tenor (1/3/6/12 months).
There might be certain funding advantages given the current United Sates Federal Reserve FED Fund Rate is at between 0 – 0.25%, however given that the funding is USD based, volatility in the foreign exchange (FX) market can play a part in influencing the movement of the SOR rate. In comparison to the Singapore Interbank Borrowing Offer Rate (SIBOR) which is SGD funding, the foreign exchange (FX) will have minimal impact on it. The banks typically charged a certain spread above the prevailing SOR Rate for the Home loan /mortgage financing plan, example SOR + 1%.
4. Board Rate Mortgages
The Board Rate pegged is a bank's own internal interest rate mechanism. Comparative to Sibor or SOR, it offers lesser transparency as to how banks arrive at the concluding board rate figure and pricing for your home loan / mortgages. Given that it is less transparent, some banks have abolished the Board Rate pegged practice while some have adopted a standard universal Board Rate system for greater transparency. In the recent years, we have seen the Board Rate pegged variable packages to be reasonably stable and may offer consumers an extra value proposition for consideration on their mortgage / home loan financing.
5. Combination of Variable and Fixed Rate Mortgages
Some banks from time to time may offer a unique combination fixed rate plan with a variable Sibor/SOR/Board Rate pegged. Let's use an example for illustration. Assuming you have a $1, 000, 000 loan. 60% of your mortgage / home loan plan would be pegged to the fixed rate while the remaining 40% would be pegged to a variable (Sibor/SOR/Board rate). The Fixed rate portion may have varying terms and conditions to the variable pegged portion. Such mortgage plans offers you the twin benefits of the consistency of a fixed rate pegged with the flexibility of a variable pegged. Not commonly available these days.
6. Combination Sibor and SOR Pegged Mortgages
Similar to a Sibor or SOR pegged package but offers the unique proposition of using both Sibor and SOR. Some banks allow for the free switching between Sibor and Sor while some takes the average value of Sibor and SOR + a certain spread for your mortgage / home loan plan.
7. Deposit Matching Interest Offset Mortgages
Good for customers with excess liquidity. You take up a mortgage / home loan plan with a deposit account offering deposit interest rate similar to your home loan financing cost. The interest offset is typically up to 70% of the financing cost. Offers good value proposition for customers with spare liquidity with flexibility for cash flow.
8. HDB Housing Loan Mortgages
Offered by the statutory Housing Development Board for the financing of HDB properties. Current HDB Home loan financing is at 2.6% and is higher than mortgage plans offered by the banks in Singapore but may offer a higher financing quantum than banks. To reduce your HDB Home/Housing Loan financing cost, kindly give us a call for a private and confidential discussion.
9. Fixed Deposit Home Loan Rate (FHR) Mortgages
The first of its kind in Singapore that pegged the mortgage home loan rate to the bank's 12 and 24 months mean average of the Singapore fixed deposit rate. The fixed deposit reference rate used is based on the fixed deposit interest rate given for fixed deposit placement of between $1000 - $9999. The bank neverthless reserve the right to amend the basis of computing the interest reference mechanism.
10. Interest Only Mortgages
Service only the interest on the mortgage. Not allowed anymore for residential properties. Financing cost may be higher than a normal (Principal + Interest ) mortgage plan. Interest only mortgages are available for Commercial and International Property Loans.
11. Partial Mortgage with Interest Mortgages
A normal mortgage loan consist of principal with interest. A partial interest servicing home loan consist of only partial principal repayment with interest. The partial principal repayment component is typically only 50% of an original normal principal with interest mortgage loan. The reduction in the principal helps reduce an applicant's monthly loan repayment and improves his cash flow.
12. Multi Currency Mortgages
Commonly only available for international and overseas property loans, it offers the borrower the option to switch between the base currency of the asset and the local SGD dollars.
Share this article
FAQ
What happens when the Federal Reserve buys mortgage-backed securities? - Quora
How difficult is it to buy mortgage backed securities?
Related Posts