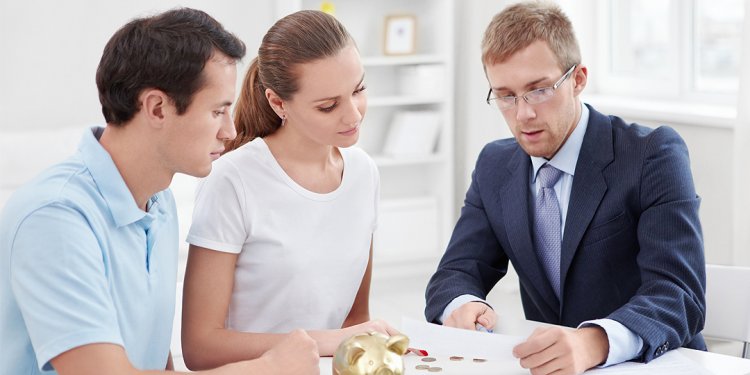 All Types of Mortgages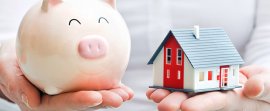 So, you are thinking about buying a home. Before you even begin looking at real estate options, you need to do your research about the different types of mortgages that are available through Tucker Mortgage and other financial experts. Scores of mortgage products are available in the modern marketplace - but how do you sort through them all? Our quick and easy guide can help you learn about the various types of mortgages that are currently offered to homebuyers, helping you make the right decision for your current and future financial plans.
Conventional, Insured Conventional and FHA Mortgages
Before we begin discussing the various types of payment structures that are available for homeowners, it is important to determine whether you want a "conventional" mortgage. This simply means that you are choosing a mortgage loan that is not insured by the federal government. Conventional loans include a variety of different loan plans, including fixed-rate and adjustable-rate, along with hybrid ARMs, which we will discuss throughout this document. Conventional loans generally require a 5 percent down payment. They are particularly beneficial for borrowers who have 20 percent or more for their property down payment; if you put down a large amount, you may not even need to purchase loan insurance! As you might expect, a strong credit history is generally a requirement for a conventional mortgage, especially if a borrower is looking for an uninsured loan.
Conventional mortgages are administered entirely through financial institutions such as banks. These conventional loans may be insured by private entities to lower the risk of financial losses by the bank or lending institution. However, not all conventional loans are insured. Borrowers who are seeking loans greater than 80 percent of the property value will generally require private mortgage insurance (PMI), but a large down payment could exempt the borrower from that rule. Smaller loans may not need to be structured as insured conventional loans, which means that the borrower can forego the insurance policy designed to protect the lender. This is particularly convenient for borrowers who are looking to finance their second home or perhaps purchase an investment property. A conversation with your lender can help determine whether you need loan insurance.
In contrast to conventional mortgages, Federal Housing Administration, or FHA loans, are insured by the federal government, though they are still administered by banks. FHA and conventional loans differ greatly in their terms. For example, FHA loans generally require a smaller down payment - often as low as 3.5 percent - which allows home ownership to be more accessible to buyers with lower incomes. FHA loans are designed to help people who might not otherwise think of themselves as homeowners! However, these FHA loans often come with higher interest rates, which can end up costing more over the term of the loan. Conventional loans generally require a larger down payment, but they are also less likely to have the high interest rates that raise the cost of a long-term mortgage.
Interest rates for FHA mortgage loans can change periodically, depending on updates to the standards that are set by the Federal National Mortgage Association, also known as Fannie Mae. These standards include the "conforming limit, " which is the maximum value of a loan that Fannie Mae and its brother agency, Freddie Mac, will purchase. In comparison, conventional loans with a fixed rate never change because they are not affected by those market variations, making them more predictable and stable. However, these conventional loans may not be as easily available to those who are limited by lower income.
Most home loans that are written in the U.S. come from either a conventional or FHA mortgage sources. Start by determining which of these categories is right for you before you start looking at payment structures and loan specifics. The experts at Tucker Mortgage can help you examine your financial situation to determine whether a conventional or FHA loan will be right for your needs!
Fixed-Rate Mortgages
Fixed-rate mortgages are often characterized as one of the most predictable types of mortgages. They are fairly straightforward. Your fixed-rate mortgage will always have the same interest rate, no matter what the financial landscape looks like in your region, or in the nation overall. The advantage, of course, is that it is much easier to plan your financial future with a loan that offers stability and predictability. You know exactly how much you will need to spend every month for your mortgage payment, so the guesswork is gone!
Longer loan terms may lead you to pay more overall, and your interest rate may be higher, but the tradeoff is that you will have lower monthly payments. Shorter mortgage terms from Tucker Mortgage allow you to pay off your home faster and build that all-important home equity, but your monthly payments will be higher.
Share this article
FAQ
What US banks offer foreign national mortgages? - Quora
Find a local, licensed loan originator who works for a non-depository mortgage lender OR a mortgage broker. Either of these entities (and not a bank) will be able to help you locate a lender willing to lend. You do not have to be a U.S. citizen to obtain a mortgage in the U.S. Here's another trick. The industry uses this website as a way to shop and see what lenders have to offer their customers:
Related Posts