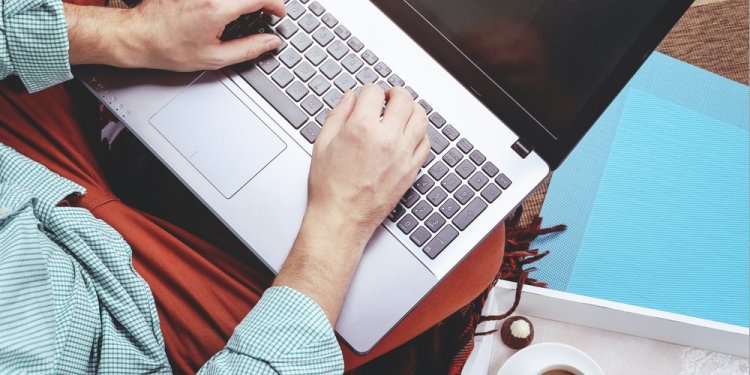 10 Mortgages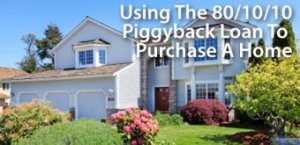 Piggyback mortgages, which are also known as piggyback loans, were a mortgage-lending fixture last decade. The product fell from favor as home values dropped between 2007-2010.
The "80/10/10" (pronounced: "Eighty-Ten-Ten") is another common reference to piggybacks and, today, their availability is returning.
With the government reporting home values up in 40 of the last 41 months, banks are re-opening access to 80/10/10s. This is helping to promote homeownership nationwide - especially among home buyers who have to buy a home before their current one is sold.
Piggyback mortgages make loans available with just a 10% down payment; while helping buyers to avoid the mortgage insurance payments typically associated with low-downpayment loans.
Want to buy a home but don't have 20 percent to put down? The piggyback loan may be a good fit.
What Is A Piggyback Loan?
A piggyback loan is two mortgage loans, actually. The first loan is a mortgage for the majority of your borrowed amount, and the second loan is a mortgage for what remains.
The loan is known as a piggyback mortgage because the second mortgage is metaphorically "piggybacking" on the first, combining to make a loan size for the total amount you wish to borrow.
When you read "80/10/10", the "80" represents the LTV of the first mortgage; the "10" represents the LTV of the second mortgage; and, the last "10" represents the downpayment which the borrower makes on its own.
With piggyback loans, most often, the 80% portion is a 30-year fixed rate mortgage and the 10% portion is a home equity line of credit (HELOC).
With a 75/15/10, the first lien is for 75% of the purchase price, the second lien is for 15% of the purchase price, and the remaining 10% is the borrower's downpayment on the home.
To avoid paying higher rates, then, condo buyers will limit their first lien size to seventy-five percent. The remaining fifteen percent is handled by the HELOC.
Via the piggyback loan, they can borrow up to $417, 000 on their first lien, and then borrow the additional amount required via a second loan.
As an illustration, a buyer in Miami who plans to make a 20% downpayment on a $600, 000 home may opt for a first mortgage of $417, 000 and a second, piggybacked mortgage of $63, 000 for a total of $480, 000 - or, 80% of the purchase price.
There are many reasons to consider piggyback loans.
Piggyback Loans Avoid PMI
Because piggyback loans limit your first lien to 80 percent LTV, they can be an effective way to make a low-downpayment on a home while avoiding monthly private mortgage insurance (PMI) costs.
For some buyers, this is their reason for using piggyback loans at all. Some buyers will do whatever possible to avoid paying PMI.
Share this article
FAQ
How to get the best mortgage rates - Quora
I agree with Michael Cheng. If you have a great credit score, stable, verifiable income, verifiable cash on hand or assets, you are a dream client. By comparison shopping, you will be able to obtain a Loan Estimate from at least three different types of lenders: Talk with the mortgage department of where you currently bank. You already have a banking relationship with them. This is a good place to start. Next, apply with a local, licensed non-bank mortgage lender. Somebody located in the town in which you live. Last, apply with a local mortgage broker.
Related Posts