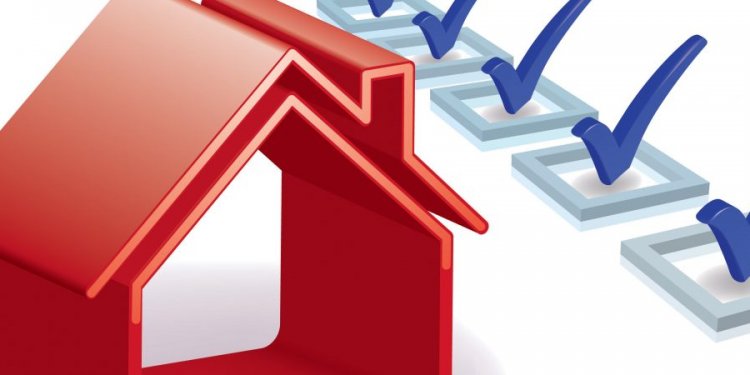 Mortgage Resources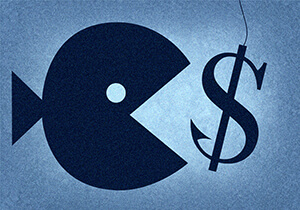 In addition to the information on this page about predatory lending, you'll also find resources for general homebuyer assistance programs and insurance needs at yourhome.ca.gov. Predatory lending is an issue that impacts a large number of consumers.
What Is Predatory Lending?
The real estate industry, consumer groups and legislators all agree that predatory or abusive lending practices are wrong and should be curbed, but considerable disagreement exists over what constitutes such practices. It's clear that a loan isn't predatory just because it carries a high interest rate, although inflated costs or high rates are a common feature.
In addition, predatory loans often also involve a dishonest home improvement contractor who works with the lender or even outright fraud in loan documents. Other traits of predatory loans include "flipping" (repeated refinancing of debt in order to drain the borrower's equity by multiple commissions and charges); "packing" or other fraudulent non-disclosure (where loan terms or additional charges are financed or added to the transaction without the borrower's consent); and "failing down" or steering a borrower to a loan product that is worse for the borrower than other available loans, but more profitable for the lender/broker. Common targets for equity predators include unsophisticated consumers with money troubles who still have home equity or vulnerable groups like low–income, elderly and minority borrowers.
Predatory lending continues to be a key issue to watch at the local, state, and federal levels because of the lack of consensus over how to protect consumers without eliminating higher–risk borrowers' access to credit.
What's the Solution?
There's a lack of consensus over how to crack down on predatory lenders. While these loan initiators are clearly in the wrong, there are companies that provide loan products to informed and willing high–risk customers for higher interest rates or higher fees. This "subprime" lending is a fair and necessary practice. These subprime loans often are the only option for high–risk consumers – such as borrowers with very little, bad, or overextended credit – who need loans.
Most of these consumers understand that they receive higher interest rates or have other strings attached to their loan products because they constitute a higher risk for lenders. They often are satisfied to pay the extra costs associated with the subprime market in order to receive the loans they need, and are fully aware of the financial implications of using such loan products. The difficulty arises when unscrupulous lenders or contractors conspire to take unfair advantage of subprime borrowers.
Unfortunately, many of the measures recently put forth by consumer groups and legislators to address predatory lending have been overly broad. They would have not only curbed illegal or inappropriate lenders, but would have also restricted consumers' access to subprime loans and severely limited borrowers' mortgage loan product choices.
What About the Home Owners Equity Protection Act (HOEPA)?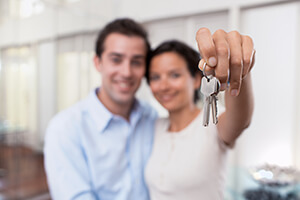 The Home Owners Equity Protection Act (HOEPA) is the most recently enacted attempt by the federal government to curb predatory lending practices. It imposes new disclosure requirements and creates new consumer remedies in connection with high–cost mortgages that are 8 percent or more above prime. However, HOEPA reportedly covers only 2 to 10 percent of subprime notes. The continuing legislation at all levels of government is evidence that concern still exists that not enough is being done.
This information was adapted from "Crack Down on Predatory Lending, " which originally appeared in the August 2001 issue of California Real Estate magazine.
Today's market holds tremendous opportunities for first-time buyers and the REALTORS® dedicated to assisting them in their first home purchase. Housing affordability is at historic highs in many areas as low mortgage rates, government tax credits, and lower home prices have continued to make the goal of homeownership within reach for every California household – but they can't do it alone. They need you, the California REALTOR®, with the skills and market knowledge to navigate through this often difficult process of buying a home. While, these transactions do take a little more effort and preparation on the part of the REALTOR® and the home buyer, there is no greater reward than getting that family into their first home.
The California Association of REALTORS® has developed this guide as an introduction to the programs currently available to potential California home buyers from local, state, and federal agencies. With this guide, you'll learn the basics of working with these programs and some practical tips to help you avoid the common pitfalls. For those areas not represented in this document, you are encouraged to check with your local city or county government for details on programs specific to your area. Be sure to use this valuable information with your clients. C.A.R. Financing Guide for California Home Buyers »
Share this article
FAQ
How to get the best mortgage rates - Quora
I agree with Michael Cheng. If you have a great credit score, stable, verifiable income, verifiable cash on hand or assets, you are a dream client. By comparison shopping, you will be able to obtain a Loan Estimate from at least three different types of lenders: Talk with the mortgage department of where you currently bank. You already have a banking relationship with them. This is a good place to start. Next, apply with a local, licensed non-bank mortgage lender. Somebody located in the town in which you live. Last, apply with a local mortgage broker.
Related Posts