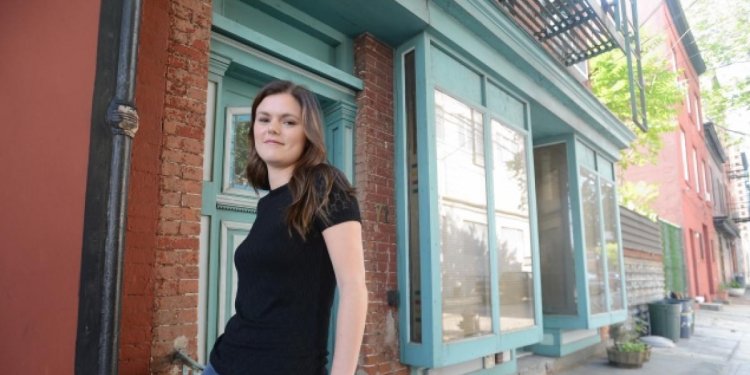 Mortgage Rates in New York
Photo
THE lowest interest rates in decades sound enticing enough, but they are often out of borrowers' reach.
Mortgage lenders adjust their rates based on perceptions of risk, so unless you can show you're a low-risk borrower, you are unlikely to qualify for a rate that matches those seen in all the advertisements or headlines.
The rates quoted by Freddie Mac and others are averages drawn from a variety of financial institutions, and lenders use varied approaches to set them. As its base line, for instance, the Brooklyn Cooperative Federal Credit Union uses rates posted on the Credit Union National Association Web site for New York, according to Daniel Alejandro González, the credit union's director of lending. Others, like Chase Mortgage, use markers like Treasury yields and agency mortgage-backed securities issued by Fannie Mae.
Consumers who want to try for the lowest rates available need to consider these basic factors.
CREDIT SCORE The ideal borrower has a FICO score of 740 or higher, said Thasunda Brown Duckett, the senior vice president of Chase Mortgage's East Region. "That puts you in the best place for pricing, " said Ms. Duckett, whose office is based in Manhattan. According to MyFICO.com, borrowers in New York with scores of 760 to 850 could qualify for an annual percentage rate of 3.95 percent on a $500, 000 30-year fixed-rate mortgage, while those with scores of 620 to 639 qualify for 5.53 percent.
POINTS The lowest rates usually are decreased by paying a fee called a point, or 1 percent of the loan amount. "You need to buy points in order to get the best rates at many banks, " Mr. González said. In Freddie Mac's weekly survey on mortgage rates, points have averaged 0.7 percent on loans in the last year. Points might make sense depending on your financial situation and how long you expect to stay in a home. So ask for a zero point quote, too, and compare.
PROPERTY TYPES If you're buying a duplex or a four-unit building, your rate will almost certainly be higher. Condominiums may also have a rate premium, especially if they are newer or your down payment is below 25 percent. Lenders charge more if you are not planning to live in the home. Commercial properties like apartment buildings have the highest rates, as they are considered riskier, Mr. González said.
DOWN PAYMENT Ms. Duckett says that borrowers who put down at least 25 percent are more likely to obtain "attractive pricing" at Chase. Lenders offer different breaks on rates if equity is higher, so you should ask what is available.
LOAN LENGTH A lot depends on how long you plan to live in a home. If you're likely to move in a few years, an adjustable-rate loan with a low interest rate fixed for, say, three to five years, and adjusted afterward, might work best. Also, rates on 15-year fixed-rate loans are lower than those on the 30-year — 0.77 percentage points, on average, last year, according to Freddie Mac. "Some people may not need a 30-year mortgage, " said Jed Kolko, the chief economist of Trulia, the real estate information Web site.
Borrowers may also be able to reduce their mortgage rate when they enter into a "lock-in" agreement with a lender.
"Lenders typically offer a lower rate for a shorter lock period, " Mr. Kolko said.
Lenders typically agree not to change an offered interest rate for 60 days, but borrowers confident of a quick closing may be willing to accept a 45-day rate guarantee, or even a 30-day lock, in exchange for a small discount, because the transaction's speed helps the lender reduce its risk.
Share this article
FAQ
How to get the best mortgage rates - Quora
I agree with Michael Cheng. If you have a great credit score, stable, verifiable income, verifiable cash on hand or assets, you are a dream client. By comparison shopping, you will be able to obtain a Loan Estimate from at least three different types of lenders: Talk with the mortgage department of where you currently bank. You already have a banking relationship with them. This is a good place to start. Next, apply with a local, licensed non-bank mortgage lender. Somebody located in the town in which you live. Last, apply with a local mortgage broker.
Related Posts